Making Basic Women's Tops More Exciting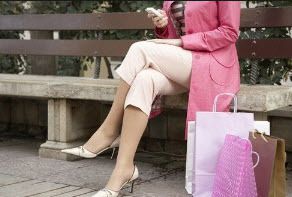 Dressing up doesn't have to mean spending a huge amount on a new dress or outfit. The right basic pieces, accompanied by tasteful accessories, can be appropriate for a wide range of events and occasions.
Dress Up a Plain T-Shirt
The humble t-shirt offers a multitude of fashionable outfit options. Choose a black or white tee and try one of these ideas:
Pair a black t-shirt with black pants or capris for a slimming and stylish evening look. Choose accessories carefully: a colorful silk scarf, a pair of hoop earrings and a simple pendant necklace, or a wrist full of bangle bracelets. Wear with strappy black or metallic sandals, comfy ballet flats, or sleek black heels.
For a classic summery look, tuck a crisp white t-shirt into a high-waisted navy skirt. Top with a small silk neck scarf and a pair of wedge sandals. This look is perfect for an outdoor reception, company picnic, or summer holiday celebration.
For a daring and memorable formal look, try a form-fitting tee tucked into a dramatic high-waisted skirt that brushes the floor. Simple accessories like a slim cuff bracelet and chic stud earrings will highlight the statement skirt.
How to Style a Basic Turtleneck Top
Use a plain turtleneck top to look stylish and stay warm in chilly weather. Choose a turtleneck top that is fitted, rather than boxy, and with appropriate undergarments in case of see-through fabric.
Wear a black turtleneck with a pair of gray pants or skirt. Showcase a gorgeous pendant necklace paired with simple stud earrings.
Use an elegant black turtleneck to show off a rich, colorful woven or silk scarf. Go with minimal jewelry and basic flats or sling-backs, allowing the scarf to speak for itself.
A Basic Tank Top for Dressy Events
A tank top in basic colors like white, gray, black or light pink can serve as a key building block for many dressy outfits.
Tuck a gray or black tank top into a black high-waisted pencil or a-line skirt. Top off with an elegant silk scarf, a metallic cuff bracelet, and a satin clutch.
For a sophisticated daytime event, pair a white or off-white tank top with a navy skirt. Layer an embellished cardigan, a string of pearls, and a pair of cutout flats.
Basic wardrobe pieces, when paired with the proper bottoms and accessories, provide a versatile and practical backdrop for a number of elegant outfits. A well-fitting t-shirt, turtleneck, or tank top provides a sophisticated silhouette without breaking the bank.